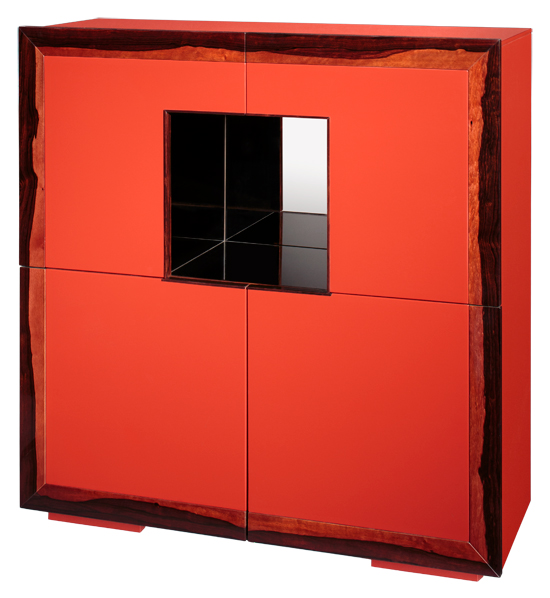 Photographers have a hard enough time shooting lacquer surfaces… this piece from Kravet threw a few more challenges in with a center mirrored niche surrounded by black glass. Nothing was out of view with these reflective surfaces and so lighting this piece was fun (can you sense the sarcasm?)
Sometimes it pays to be a control freak. In this case, no matter what the angle, the camera was visible in the subject and I had to make it disappear. As you can see it was a success, but I'm afraid I can't mention how. Photographers never reveal their tricks, accept maybe after a drink or two.
Below are a few more angles from this shoot.