Once or twice a year, Tom does a collaborative shoot with fashion designer and now Asheville, NC resident, Rachel Weisberg and Miami native actor/model/singer, Carolina Pozo. 
Rachel combines the elements of fashion with concerns in production sustainability, emphasizing on local scale practices. The collaboration makes perfect sense: a photographer with minimalist aesthetic and a designer with a minimal footprint. My eyes are drawn to the brass horseshoe. Carolina's vertebras and back muscles elevate the horseshoe while it gingerly dangles from a thin, gold chain. The ocean blue dress then blends in with a blank wall, Carolina's umber hair and vivacious tan juxtaposing.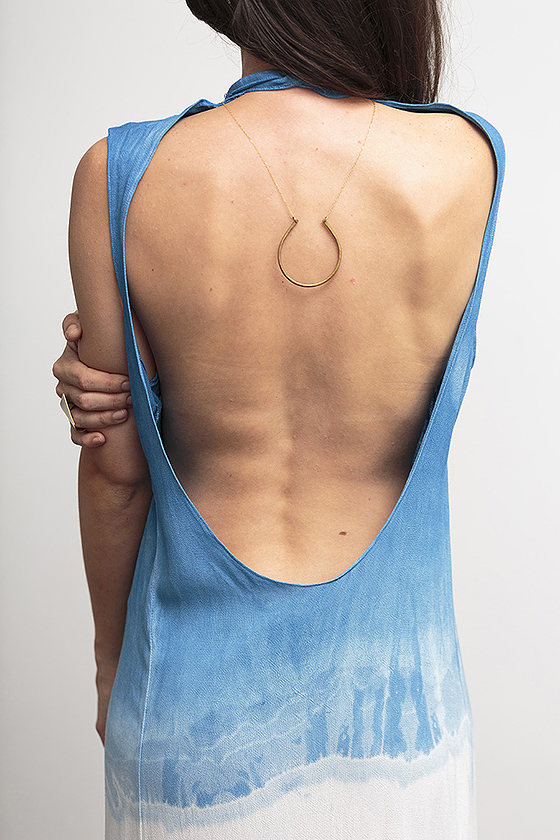 Tom never considered these shoots to be work and I can see why. Tom, Rachel, and Carolina created a beautiful and useful image while in an atmosphere of the ideal work environment. 
Grant Albert likes techno, rock climbing, and basset hounds. You can find more of his writings on noiseprn.