What Tom and I like about this shoot is the minimalism: wall, mat, Sarah, Floor. We have a strong minimalist philosophy; no ornamental additions to the photo nor superfluous adjectives in this description.
 Tom finds not only solace in this motion but also a bit of a comedic irony. Much of the commercial photography business requires Tom to embrace consumerism while his actual preference is to ignore the urge to consume.
 Working with Sarah gave Tom a break from business and to correlate his minimalistic ideals with yoga. The only requirement to perform the archaic practice is your presence.
 Sarah in pyramid pose. Her pose is strong, determination in her face. Not even a strong gust could knock her over.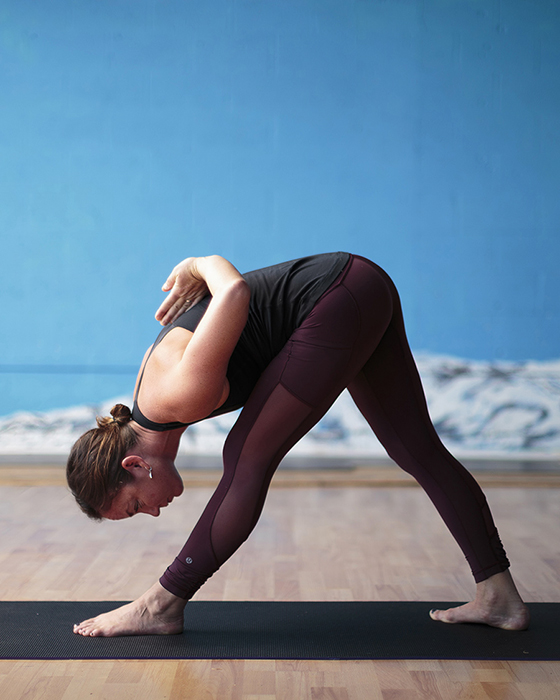 Grant Albert likes techno, rock climbing, and basset hounds. You can find more of his writings on noiseprn.
Tom Clark is a commercial photographer based in Miami offering portrait, product, architectural and interior photography services.