Miami's role as an international business hub teamed with warm Winters provides a serious advantage for hosting national and international commercial photography and video productions. Companies from up North, South of the border and across the pond seek blue skies, palm trees and sun kissed beach scenes while Miami photographers and production companies standby and wait for the phone to ring.
We shot this photo for the German Bachelor AKA Der Bachelor. His identity kept in secret, but his gesture well recognized. Receiving a rose lets one know he or she has been chosen… a symbol to fans of the show, but also a symbol to our city.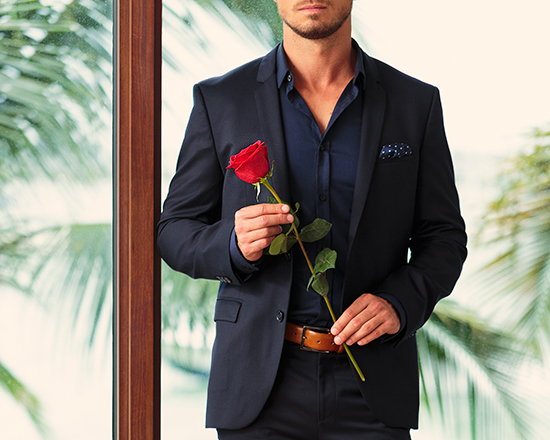 The series has filmed in Miami for the past two years, but there's no guarantee we'll be receiving the rose in years to come. Competing markets recognize the value of being chosen (perhaps more so than the state of Florida) and are stepping up incentives while we seem to be moving in the opposite direction.
We can only hope this trend comes to a quick end and intercontinental opportunities can thrive under our lush palm tress once more.
Grant Albert likes techno, rock climbing, and basset hounds. You can find more of his writings on noiseprn.
Tom Clark is one of the few commercial Miami photographers offering portrait, product, architectural and interior photography services.