Ashlee Anvik and Thomas Wynants think it's time you get some outdoor furniture.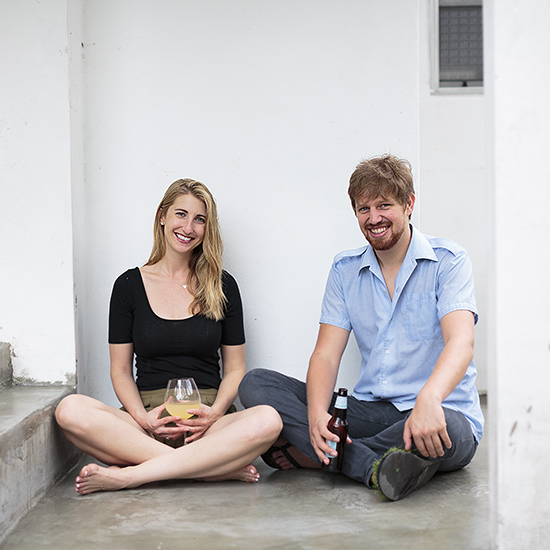 Thomas, a proud Belgian, met Montana-native Ashlee in the U.S. and soon after they set out to take the Wynants family business to the American market. Extremis designs and manufactures outdoor furniture, or "tools for togetherness." The company's approach is "Don't make anything, unless it is both necessary and useful … and if it is, don't hesitate to make it beautiful," a minimalist and eco-friendly philosophy that Tom and myself can fully support.
While we do love our friends, Ashlee and Thomas, we must also love the globalization and interconnectedness taking place every second of every day. The advent of AirBNB made it possible for this connection to happen, combined with our guests ambitious and non-laconic personalities.
They were able to feel at home and a connection soon ensued. We bonded under the umber night sky, eating a dinner of cheeseburgers with a side of vibrant, creamy succotash in the backyard; all while discussing sleek Belgium designed furniture (seriously worth checking out) and of course, world politics.
Grant Albert likes techno, rock climbing, and basset hounds. You can find more of his writings on noiseprn.
Tom Clark is a commercial photographer based in Miami offering portrait, product, architectural and interior photography services.