One thing we value about Miami is the seemingly perpetual lifestyle. Picture this: you attend a concert and get out by five in the morning, grab a cafecito with greasy croquettes, attend yoga at Bayfront Park, and then hike the muddy trails of the Big Cypress Preserve for the afternoon.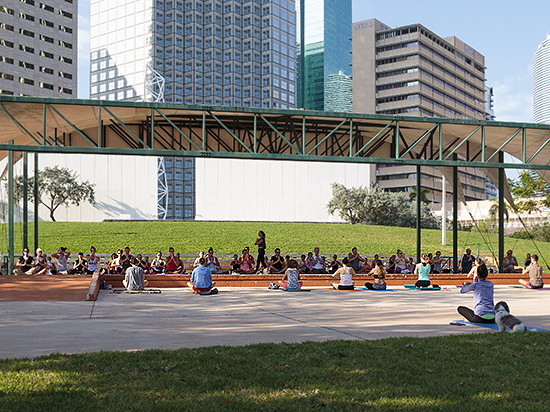 While we would not dare such a foolhardy agenda, the options are there. We have the ability to do anything at anytime, an infinite border of culture, nature, lust, and dance (an ideal pool of subject matter for photographers).
However, as fast-paced as Miami can be, we can always take a breath or two or three. Taking place in the morning at Bayfront Park is "Yoga In the Park," amity between tranquility and speed under a green pavilion. Nestled between the grandiose high rises and azure waters of Miami's Downtown area.
Tom and I find solace in this capricious lifestyle. However, we also enjoy the times where we can slow down with the likes of a modest hike, gingerly walking past sawgrass or being able to take a deep breath while you go deeper in to your warrior pose, all while being surrounded by water, grass, and steel.
Grant Albert likes techno, rock climbing, and basset hounds. You can find more of his writings on noiseprn.
Tom Clark is a commercial photographer based in Miami offering portrait, product, architectural and interior photography services.