While people tend to focus their energies on the final product, we must not forget about the initial processes. Here is a photo of three stainless steel mixing bowls, behind them, kitchen utensils; often the first resource in beginning a recipe.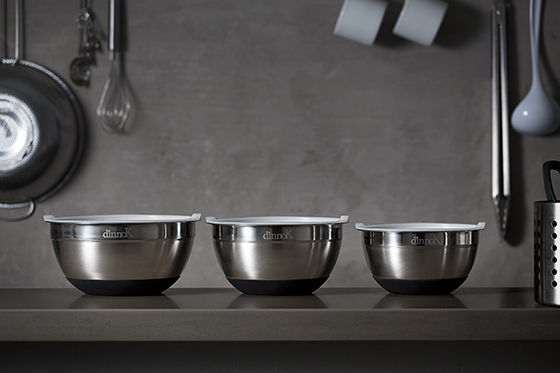 Tom and I believe that it is better to tackle the task in steps rather than an all guns blazing approach. This brings forth better results than the latter. As you can't make an omelet without cracking an egg, you can't make passionfruit infused challah bread without pouring in the first teaspoon of yeast.
On social media one usually sees the final product of the meal more so than the actual process. A piece of meat laying on a plate in a deadpan ceremony of iPhone's cameras and unhinged hashtags. While pages like Tasty and YouTube channels like FoodWishes showcase the processes, why not focus more on the organic steps? The step-by-steps are often the most thrilling and provide a feeling of accomplishment that outshines the quick shot of the $15 smoothie bowl.
Grant Albert likes techno, rock climbing, and basset hounds. You can find more of his writings on noiseprn.
Tom Clark is a commercial photographer based in Miami offering portrait, product, architectural and interior photography services.