Tom Clark is a commercial photographer based in Miami offering professional photography services in advertising, celebrity portrait, architectural, interior, product, food and lifestyle assignments throughout the U.S.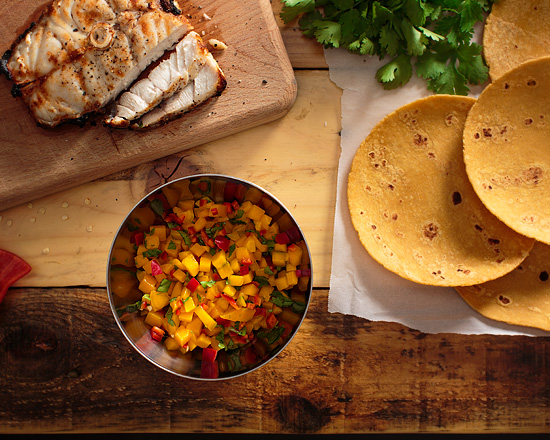 Everyone seems to be a food photographer these days, and it makes sense. Well prepared food can be very attractive and we need to keep our social media feeds updated with something. With so many cell phone photographers out there flooding the market with imagery I find it's more important than ever for professionals to develop a style and an understanding of lighting and composition that goes beyond the basics. It's easier than ever to get your work out there, but it's more difficult to stand out from the crowd.
Food is in my top three of reasons to get out of bed, so it makes sense for me to focus on food photography. As I grow in my profession I find a narrowing field of desirable subject matter. I used to offer it all, but realize now the best way to provide honest and authentic results in photography is to have actual interest in the subject.
With thoughts of creating a food specific portfolio and fresh mangoes dropping from the tree in the backyard, two worlds collided. Stay tuned as more images from the soon to be released food photography gallery are completed.